Hoarder Cleaning Assistance
Git Rid of It in Falls Church, Virginia helps people to clean and remove hoarded piles. We all know what hoarding is, and has become more widely known due to television shows about hoarding. Hoarding is a compulsive behavior, which can be described in a few ways.
Mainly it is amassing physical things that include animals, and many items that the person with the disorder holds value to. This includes items that the average person holds little value for. Some of the most common collected items are notes, lists, and newspapers.
Hoarding can be related to other psychological disorders including: dementia, depression, bipolar, social anxiety, anorexia nervosa, schizophrenia, and more. It is usually always accompanied by obsessive-compulsive disorder or OCD.
The Team at Git Rid Of It has been cleaning out for hoarders for many years now. Often times a family member will convince a person that they need to clear out all unnecessary items.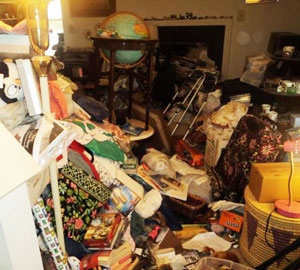 Need help clearing out?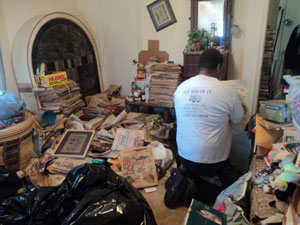 Make room for life again.
Make room for life again.
The person with the hoarding disorder will often have a hard time letting go, even during a cleaning stage, and may even have certain items hidden in specific spots in their piles. Accumulating soda boxes, bottles, news papers and every little knick knack item ever purchased, can cause a lot of issues.
For one, the psychological problems mentioned above and can have a real devastating affect on children living with a hoarder, or even animals.
People with compulsive hoarding disorder have different brain activity than the average person. That is why they may need help deciding to clear out their hoarded piles.
Some reasons why you should clear out your hoarder pile are:
Have room to entertain guests and have family over
Have a cleaner home
Make extra space
Create a safer environment for children and pets
Often viruses, mold, and other toxins can be trapped in the pile
Hoarders with animals often have animal defecation that is toxic to people especially children
It is an unnatural habit; clearing out can help you lead a better life
Cluttered space equals a cluttered mind, cleaning may help you get organized
It is understandable and in many cases people 'hoard' or gather large amounts of an item that could possibly not be in supply soon. For example, when everyone runs to the grocery store before a big snowstorm, or people who store clean water and canned food in case of a natural disaster or war.
Git Rid of It cleans for hoarders in Montgomery County, Maryland, Prince Georges County, Maryland, Northern Virginia, and the Washington DC metro area including cities such as: Potomac, Northwest Washington, Georgetown, Vienna, Alexandria, Arlington, Great Falls, McLean, Falls Church, Reston, Herndon, Sterling, Leesburg, Manassas, Bristow, Woodbridge, Springfield, Lorton, Annandale, and all other areas in the DC metro region.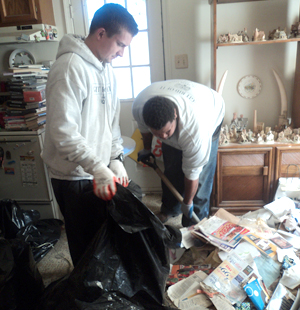 Overwhelmed? Give us a call.
Git Rid Of It is quickly becoming a number one choice amongst local contractors.
Give us a call today.
703-533-0094