Junk Removal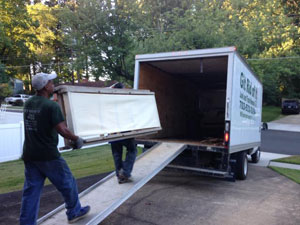 Junk Removal Montgomery County MD
Git Rid of It of Falls Church, Virginia is a fast growing junk removal company servicing all of Northern Virginia, Washington DC, Montgomery County, Maryland and Prince Georges County, MD. We all have things we need removed from our property. Whether it be an ancient icebox that has been collecting dust in the basement, or a hot tub that hasn't been hot in years. Often we don't want to touch these rusted lawn mowers, or can't lift the washer, dryer or refrigerator. Or we simply don't have a large enough vehicle to remove it.
It's more often a simple matter of not having the time to pull down the old swing set. Next weekend, we tell ourselves. This is where Git Rid of It comes in.
Why call Git Rid Of It?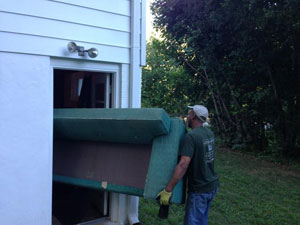 Junk Removal Alexandria VA
We are junk removal specialists. We operate seven days per week from six in the morning until seven in the evening. We remove junk all day every day. We have the trucks, the crew, the experience, and the know how to complete your junk removal requirement. We can remove: furniture, sheds, hot tubs, decks, fences, construction debris, couches, yard debris, carpet, basement clutter, scrap metal, attic clutter, old boxy television sets, tree debris, porches, Trash, Appliances of all kinds, office clutter, leftover junk from foreclosures, and much more.
In addition, we remove sailboats, boats, storage rooms, pianos, play sets and swing sets, riding lawn mowers and anything else you need, want, are too tired, or just don't want to touch.
Junk removal & recycling
We can get rid of it for you, hence the name. Clean out the space, and make room for new projects. After all, it is JUNK. Often worth nothing, sitting under the deck for 15 years doesn't make it an antique. We will examine each piece as it is removed.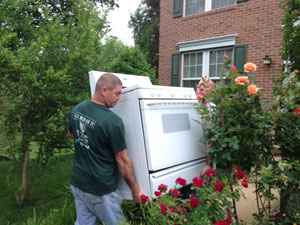 Junk Removal Washington DC
We carefully separate and select recyclable materials due to our green initiative. By recycling, we reduce the amount of material going into our local landfills and help the environment in the process.
The Washington DC metro area is a highly transitional area due to government employees and military personnel. People move in and out of our region more often than most cities around this country. What comes with a lot of moving?
Well, if you're like most, and not hoarding, then you want to downsize some items.
As a reminder, Git Rid Of It is a professional junk removal company that has been doing business for several years in Northern Virginia, Washington DC, Montgomery County Maryland, and Prince George's County, Maryland. Some specific cities in Northern Virginia include, Great Falls, Alexandria, Arlington, Falls Church, Oakton, Chantilly, Manassas, Prince William County, Loudoun County, Leesburg, Reston, Herndon, Annandale, Burke, Woodbridge, Springfield and Vienna. If you have any question whether or not we service your area, please don't hesitate to call.
Give us a call today.
Git Rid Of It is quickly becoming a number one choice amongst local contractors.
703-533-0094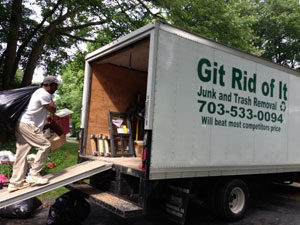 Junk Removal Arlington VA